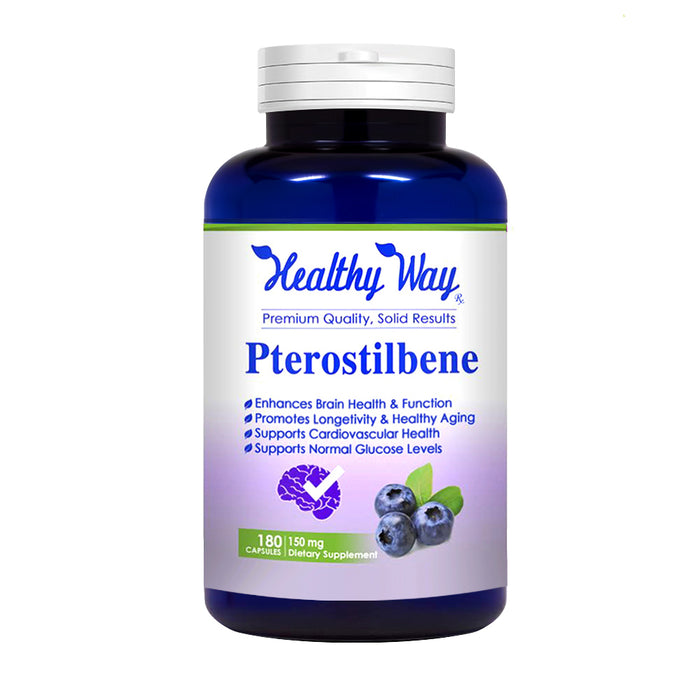 Description
About Pterostilbene

100% NATURAL ANTIOXIDANT SUPPORT 
Pterostilbene is a stilbenoid chemically smilar to resveratrol which keeps DNA in good repair, preventing DNA damage. In plants, it plays a defensive phytoalexin role. Pterostilbene has been revealed to lower oxidative stress on cells, inhibit free radicals, and also to have anti-inflammatory effects.
SAFE & EFFECTIVE
Our pterostilbene 150mg capsules are 100% safe and effective because we use highest quality ingredients that can be gotten in the market. They effectively follow GMP compliance manufacturing standards.