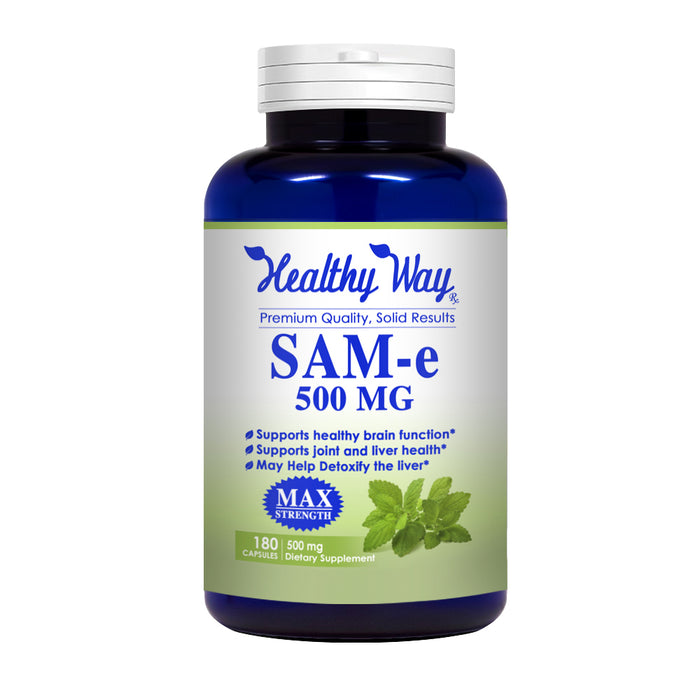 Description
About Sam-E

GUARANTEE HIGH QUALITY:
We ensure that SAM-e supplements have the highest possible quality affordable for all our customers. We select raw material with the highest level of active S.S. Isomer, and manufactured it under GMP-Compliance manufacturing standards. Our product does not contain allergens, artificial coloring and flavors.
EXPERTISE & INDUSTRY LEADERSHIP:
Development and perfecting of SAM-e (s-adenosylmethionine) has been done over the last two decades, hereby presenting a product supported by immense research.

LIVER CLEANSE & OTHER IMPORTANT BENEFITS
Environmental toxins can increase oxidative stress in the body, this is what happens when your body does not have enough antioxidants to neutralize free radicals. Glutathione, one of the most important antioxidants in the body can be restored by using SAM-e. Some studies have indicated that SAM-e may help those experiencing the symptoms of Fibromyalgia.