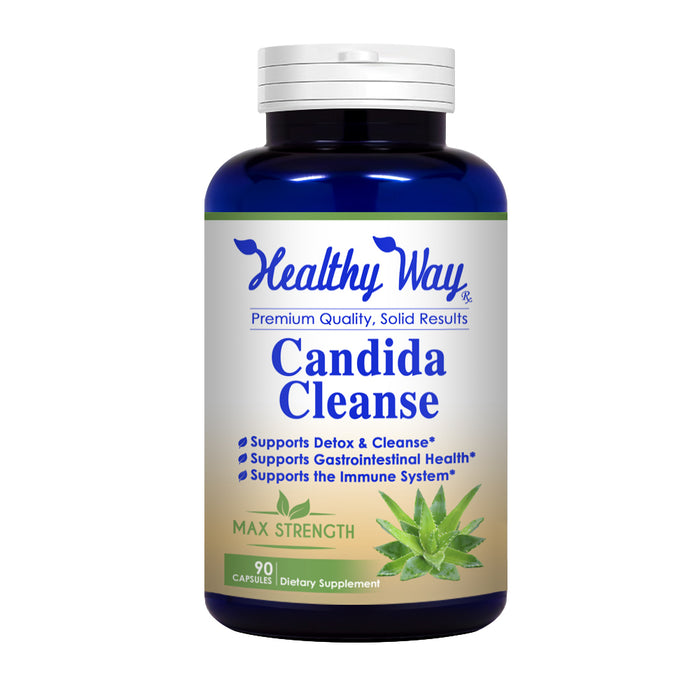 Description
EACH BOTTLE CONTAINS 90 CAPSULES
Unlike most Candida Cleanses in the market, this product lasts long and is always enough to complete the cleansing process. Each bottle of this product contains 90 capsules, which can last a period of 2 months. It takes a period of two months for Candida to be cleaned completely, that's why our product has 90 capsules that will for the whole period, unlike other products, which only last for 1 month.
GENTLE AND EFFECTIVE CANDIDA CLEASE
Our product is made with potent natural ingredients that effectively halt the growth of candida, yeast infection and thrust. It also relives the body of the side effects of Candida infection and restores healthy intestinal flora and gut.
ATTACKS YEAST INFECTION AT THE ROOT CAUSE
Most topical ointments including fungal creams only minimize the effect of infections. They don't treat the root causes of the problems. Yeast infection is caused by excessive overgrowth of Candida, which blocks the body's ability to eliminate yeast. This leads to increased accumulation of yeast to an extent where the body cannot detoxify on its own. This product cleanses Candida overgrowth and creates a way for the body to get rid of yeast.
MADE FROM ALL NATURAL INGREDIENTS
Our products are made from only natural ingredients. It is free of any form of harmful GMO, so when you buy this product, you're assured that it is made from organic ingredients such as Oregano leaf extract, Aloe Vera Gel, Senna, Slippery Elm, and Crampbark.
UNENDING RISK FREE GUARANTEE
With Natural Way's Candida Cleanse, you don't have to worry about anything because it is completely risk free. If at any point, you don't feel satisfied with the product, you can ask for a refund, and you'll get your money back. Hurry now and buy while stock lasts. It is made with the highest form of quality assurance in the United States, so your safety and health is guaranteed also.