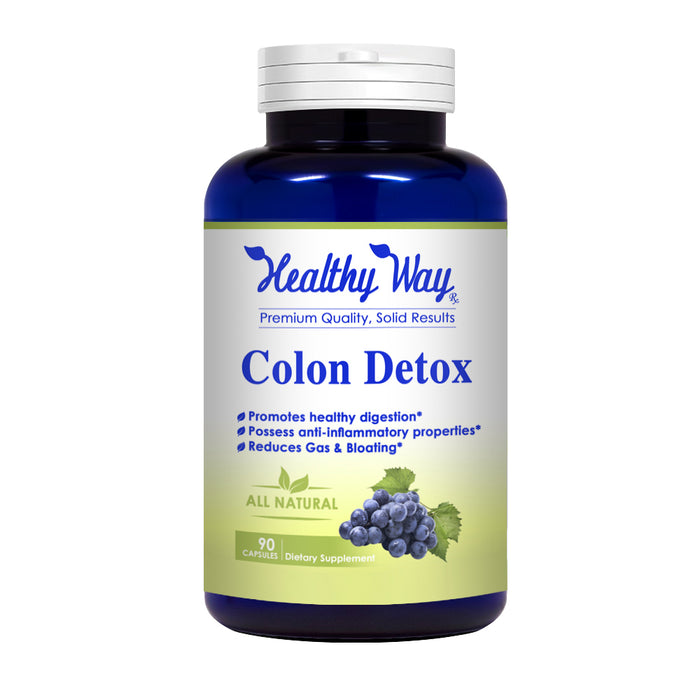 Description
EXTRA STRENGHT FROM NATURAL INGREDIENTS
In this product, we offer you a unique quality colon detoxifier made from 20 natural ingredients that have been scientifically proven to cleanse the digestive system and aid in weight loss. In every capsule of this product, you get an extra burst of energy. On buying from us, you'll get 90 capsules of detox supplement which you can use multiple times. This product is more potent and less expensive than what you'll get from other brands. We also give a 30 days MONEY BACK GUARANTEE on this product.
CLEANS ALL TOXINS AND LOSE WEIGHT
With its gentle and though cleaning method, Healthy Way's Colon Cleans is your best bet for clearing all forms of wastes and toxins. It also helps in burning some belly fat and improving stomach function. It enhances the rate of absorption of vitamins and minerals and does not have common side effects associated with other colon cleansers such as diarrhea, bloating and cramping.
WEIGHT LOSS AND COLON CLEANSING
When combined with other Natural Way's supplements like Green Coffee Bean Extract, Garcinia Cambogia, Raspberry Ketones, Forskolin, African Mango, Candida Cleans and Green Tea, this colon cleanser helps in accelerating weight loss. It comes in form of capsule and should not be mistaken for tablet, liquid, gummies, soft gel pills and drink.