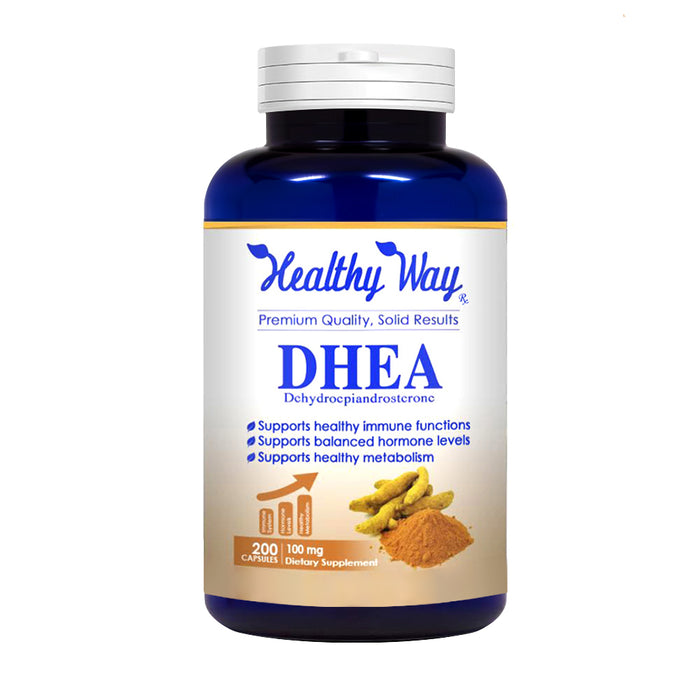 Description
About Dhea

This product is essential, as it helps to restore healthy DHEA levels with just ONE EASY-TO-SWALLOW VEGETABLE CAPSULE per day. DHEA (dehydroepiandrosterone) is a hormone produced by your body's adrenal glands and is the building block that your body needs. Unfortunately, the DHEA levels generally reaches peak point in your mid 20's and decline rapidly with age after that.
  
PROMOTES BALANCE
DHEA (Dehydroepiandrosterone) is naturally produced by the body adrenals. But enough of this DHEA cannot be produced to support a healthy hormonal balance when the adrenal gland is fatigued due to stress.
SUPERIOR QUALITY
We deliver top quality products by subjecting our DHEA to rigorous testing, involving a strict set of processes and procedures.