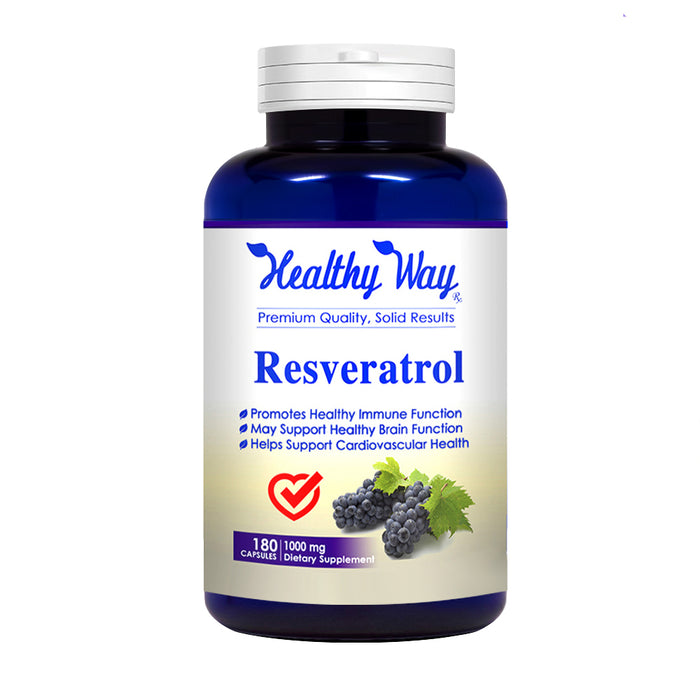 Description
About Resveratrol
POWERFUL ANTI-AGING ANTIOXIDANT


Resveratrol Extract,
Grape Seed Extract,
Quercetin 
 This combination supports cardiovascular and mental health. It raise the immune and digestive systems, and is an effective anti-aging antioxidant that protects against free radicals for healthy joints, hair, skin, and nails.

RESVERATROL HEALTH BENEFITS

SUPPORTS CARDIOVASCULAR, IMMUNE, AND NERVOUS SYSTEMS
Resveratrol which is naturally found in red grape skin is known to have the highest resveratrol content. It is highly effective at protecting the heart and circulatory system. It has also been known to have benefits in supporting hair, skin, and nails.