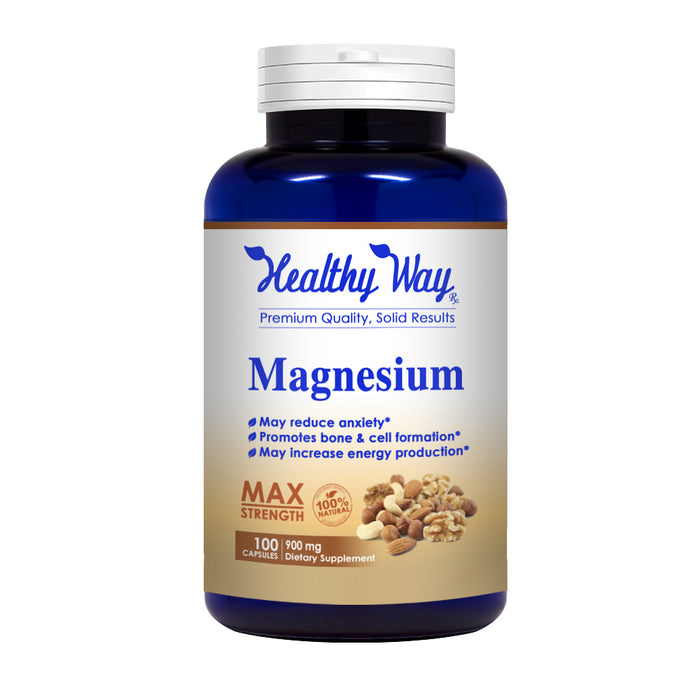 Description
PURE FORMULA
It is easy to swallow, as it doesn't contain propylene gycol or stearates. It doesn't have any artificial colors, and neither is it buffered. With all these qualities, when compared with magnesium glycinate, magnesium orotate, chelated magnesium, magnesium taurate and magnesium oxide, Healthy Way Magnesium is has the highest absorption rate.
THE MAGNESIUM MIRACLE
Over the years, people have come to discover the amazing benefits of magnesium, and they now refer to it as a miracle element. Magnesium helps relief leg cramps and heart palpitation. It increases energy production, calcium absorption, bone formation and bowel motion. Magnesium also helps relax the body, improves blood pressure, cures migraines and reduces mood swing. Healthy Way Magnesium is good for both men and women.